Jul 10, 2017 – 3:19 PM
"It's not such a long way… to Tipperary."
Adrienne Dixon, 29, from Hillsborough, Calif., is living the dream—training in Ireland with top show jumper Greg Broderick. She's going to be blogging for COTH about her adventures and her first installment recounts her decision to move to the Emerald Isle last fall.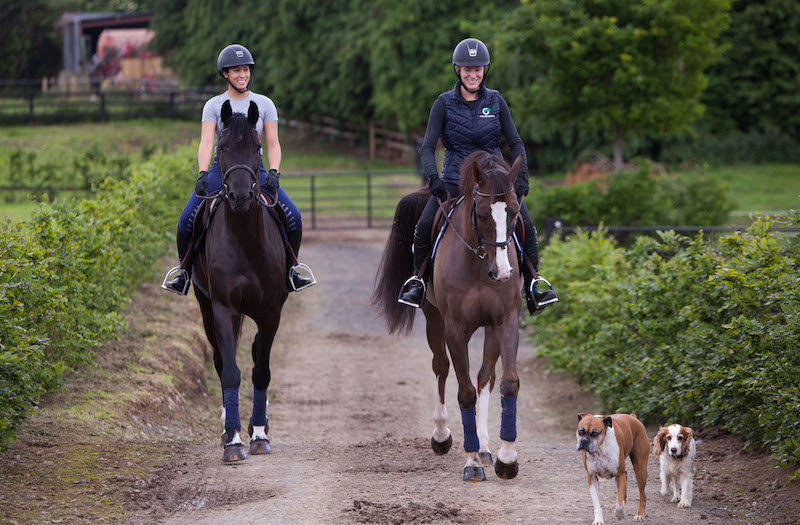 It was during the spring of 2016 that I decided I needed a change (or maybe it was a sub-conscious quarter-life crisis). Whatever it was, I couldn't be happier with my decision. I moved to Ireland one year ago. It was that pivotal moment in my life where I made the important choice to do what made me most happy. I had never had the opportunity to ride horses without other priorities or distractions in life—i.e., school, work, boyfriend, etc.
As they say, timing is everything. I was fortunate enough to get to ride and compete full-time throughout my college experience. I even made the North American Young Rider team for Zone 10 during this time. However, balancing schoolwork and riding is definitely a feat in itself and unfortunately, I think this is where we see a lot of talented young riders fade off into "real" world.
After college, my Dad told me I needed to focus on getting a job—every young rider's biggest challenge. Again, working out in my favor, I started working for an event company where I was able to work remotely and still ride full-time (I don't think that's what my Dad had in mind).
I worked in the event planning industry for five years while competing full-time across the United States. In that time, my Dad and I partnered up to start a sales horse business, BG Equine (established December 2015). It seemed I had it all figured out in how to balance work life to riding life, but it was turning out to be a glass half-empty sort of feeling lingering about, which is very much not my personality type. I like to think of myself of an optimist.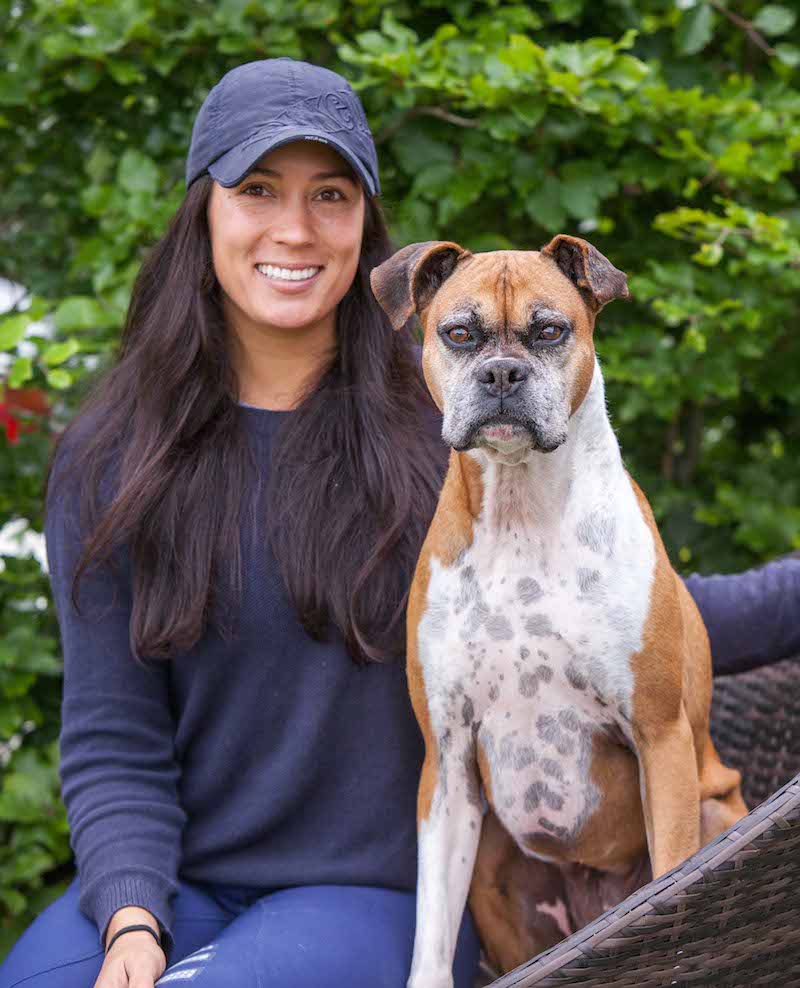 In the back of my mind, I had always wanted to ride in Europe, so I started asking myself "What if?" I finally took the plunge to quit my job and commit myself fully to horses and furthering my riding career, goals, and passion.
Moving across the world is definitely a big life change for anyone. Fortunately, they speak a form of English in Ireland. I say "a form" because I quickly learned that the "English language" covers a very broad range of language.
For the first couple weeks I found myself very frequently asking Irish speakers to repeat themselves. I think I have gotten the accent down pretty well, but I do still find myself saying "pardon?" every so often. I am also lucky with my transition here because I made the move with a fellow Californian, Veronica Tracy. She and I trained together in California with Susan Hutchison.
Veronica was also at a stage in her life where she needed a change of scenery so we both made the move together. I think this helped the adjustment much easier for both of us. I feel lucky to have her here with me.
Also making the transition easier is the amazing horses that have come into my life. As I mentioned before, my Dad and I set up a business to help further my career in a more financially smart approach. I would be able to get more saddle time if the horses I was riding were for sale.
I now have a few horses stabled at Ballypatrick Stables in County Tipperary. The one who I quickly fell for would be Killossery Kaiden. Although I am trying to do the business of selling horses, I hope to hang on to this one for as long as I can.
At the end of the day, I am so glad I took the leap! My only regret is not doing it sooner. However, I don't think I would have been ready to do it sooner. Knowing I had my education, a solid career experience, and my family support made me feel very comfortable with getting on that plane.
I knew/know I had/have something to fall back on should this all fall apart. But as of now, I see myself here for the long haul. I have acquired a great string of horses since my arrival and have so much more to learn from Greg. Everyone in the Ballypatrick 'family' has been extremely welcoming and has definitely made Ireland feel like home away from home.
And here we are! There are ups and lots of downs in our industry and I will do my best to share the good, the bad, and the ugly with all of you! Thank you in advance for your time and interest and I am looking forward to everything that is to come!